Młodość i siwe włosy. Zobacz rewelacyjne zdjęcia kobiet z siwizną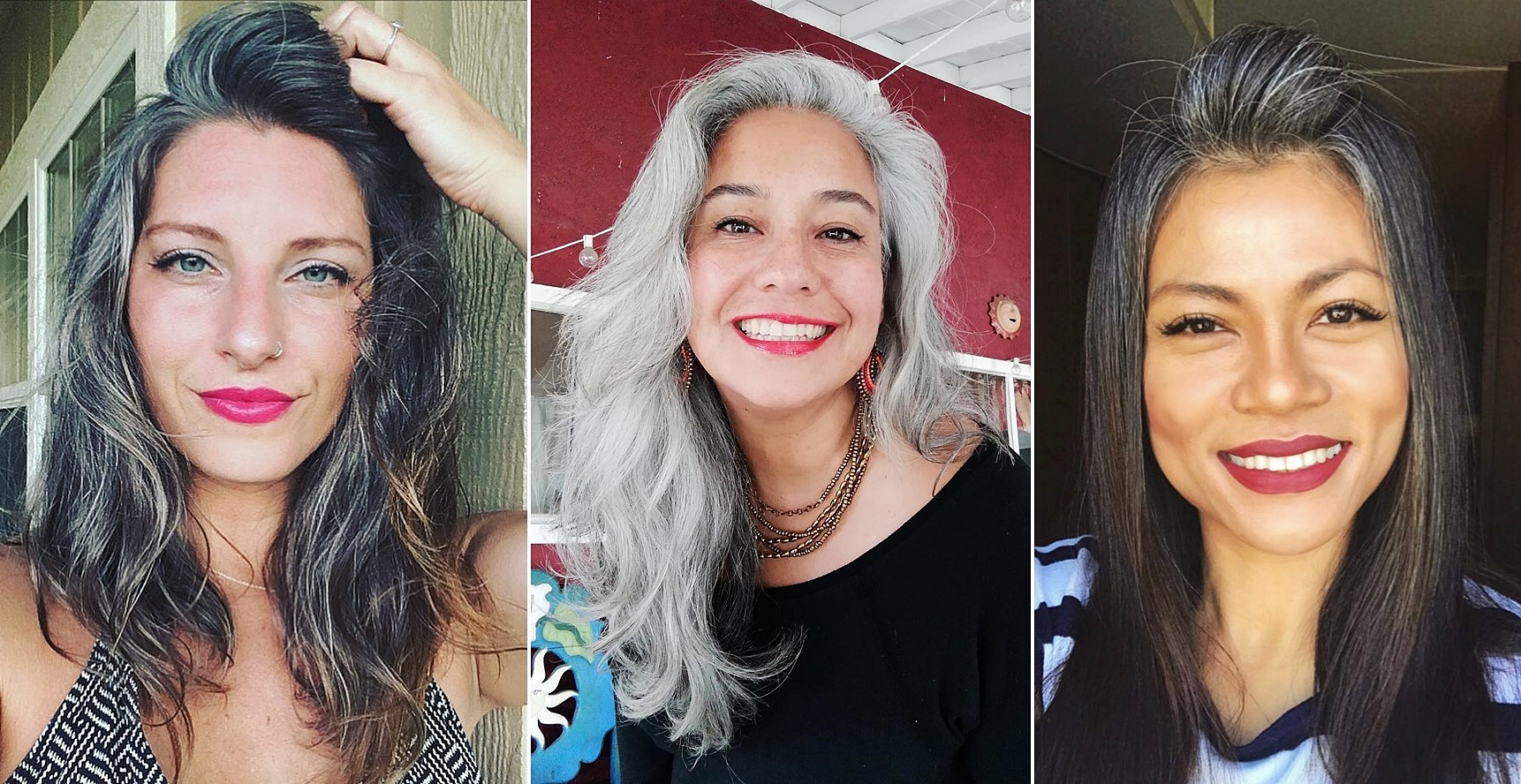 Podoba Ci
się ten artykuł?
Siwe włosy mogą wyglądać obłędnie. 26-latka zainicjowała w mediach społecznościowych akcję niefarbowania siwych włosów. Kobiety chętnie idą za jej przykładem, pokazując, że z siwizną na głowie można wyglądać fenomenalnie.
Większość kobiet, które są właścicielkami siwej głowy, ulegając presji społecznej i narzuconym kanonom piękna, farbują gorączkowo włosy, by nawet pojedyncze srebrne lub białe pasmo, czy odrost były niewidoczne. 26-letnia Martha Truslow Smith postanowiła skończyć z tym raz na zawsze. Po kilkuletniej walce z siwymi włosami, zdecydowała się więcej ich nie farbować. Swoją historią podzieliła się w mediach społecznościowych, zakładając konto na Instagramie @grombre, jako miejsce wsparcia dla tych kobiet, które decydują się pozostawić naturalne włosy. Profil doczekał się już prawie 60 tys. obserwujących a kobiety z całego świata wysyłają swoje zdjęcia z siwymi włosami, opisując własną historię porzucenia farby, która z reguły nie jest łatwa. Wszystkie wyglądają po prostu oszałamiająco, przez co inspirują do tego, by znaleźć w sobie odwagę i zrobić to samo. Zobaczcie wybrane zdjęcia młodych kobiet z siwizną i zdecydujcie, czy nie wyglądają obłędnie.
1. Elizabeth, Instagram @young_and_gray29, zaczęła siwieć w wieku 13 lat. Nie farbuje włosów od 3,5 roku.
2. Maria, Instagram: @silvercrown2018. "Wierzę, że pewność siebie i samoakceptacja są tym, co czyni kobietę piękną"
3. Kayla Arroy, (Instagram: @laeudaimoniaart) zaczęła siwieć w wieku 13 lat
4. Lauren J. Kennedy, (Instagram @bottled.alive). Zdjęcie zrobione pod koniec lata 2018 roku, w momencie niefarbowania włosów od 2,5 roku
5. Debi Cleary, (Instagram @debicleary), ukrywała siłe włosy od 18 roku życia
6. Instagram: @silverisihing, "Celowe wybranie siwych włosów to samoakceptacja i społeczna deklaracja"
7. Instagram @nachogrrl, ma 33 lata i siwe włosy
8. Selisha, Instagram @selisha_g, zaczęła siwieć w wieku 13 lat
9. Kanya Ankelo, Instagram @kaija_siren, przestała farbować włosy, gdy zachorowała na raka w wieku 38 lat
10. Instagram @thesoberglow, nie farbuje włosów od 11/4/2017
Podoba Ci się ten artykuł?
Powiązane tematy: